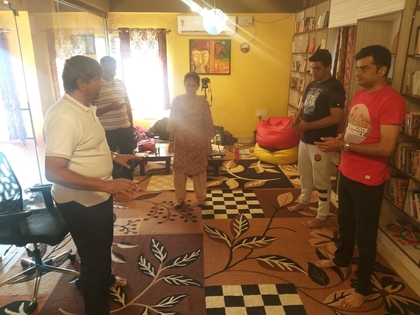 De-stress with Tai Chi
What is Tai Chi:
Tai Chi was traditionally a form of internal martial art, but now most commonly known as a form of mind-body exercise combining slow movements with breath control and mental focus exercises. It has a vast scope and can be used for various purposes including stress management, basic health and fitness and self defence.
Program Summary:
Learn simple Tai Chi techniques to build mindfulness and prevent the onset of stress induced conditions like hypertension, spondylosis, heart disease, etc. There will be a combination of simple slow movements, posture correction, breathing and meditation techniques
Excerses:
Tai Chi basic Wuji posture, Empty the mind and watch the breath, Breathing for relaxation, Breathing for rejuvenation, 8 Jewels of Tai Chi, Anchoring the breath.
Suggested Duration:
1.5 hours (The duration can be adjusted as per requirement)
Medium of instruction:
Online or In-person
Get Quote